From the President's Desk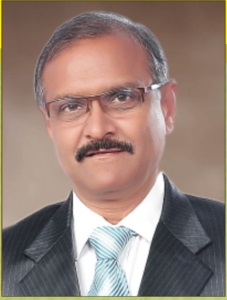 Shri Brijlal Biyani Shiksha Samiti had been founded in the year 1969 in cherished memory of Vidarbha Kesari Late Brijlalji Biyani, the great freedom fighter, political and social reformer of Vidarbha. His services in the field of Art, Literature and Education were also great and outstanding.
Recently the Society has been recognized as Hindi-linguistic Minority Educational Society by the Government of Maharashtra.
The society, at present, is running a full-fledged Science College with Postgraduate (Botany & Electronics) Degree courses, Bachelor of Science, Bachelor of Business Administration, Bachelor of Computer Application, Bachelor of Commerce and Junior College classes. The College has today become one of the premier institutions of the town. On account of the teamwork of highly qualified and devoted faculty, well equipped laboratories, libraries and scientifically planned periodical internal assessment system and extra special coaching scheme, the performance of this College since its inception has shown remarkable progress and won acclaims in academic field.
We believe that "Science means constantly walking a tightrope between blind faith and curiosity; between expertise and creativity; between bias and openness; between experience and epiphany; between ambition and passion; and between arrogance and conviction – in short, between an old today and a new tomorrow".
We are sure that our virtuosity aspect and ambience will benefit all the students of this college. Our students would attain high levels of educational and professional achievements.
We at the management always whole-heartily support all such endeavors / projects / programs which are aimed at serving the students in a better and transparent manner. Launching an independent college website is a step forward in that direction.
I am very delighted to note that the college has prepared a website with all the relevant information of the college required by the various stake holders in general and the students in particular. I am sure that these endeavors of the college will serve the students well. I convey my best wishes for its exemplary success.
Adv. Ashok T. Rathi
President
Brijlal Biyani Shikshi Samiti, Amravati